CNC Fiber Laser Metal Cutting Laser Fiber Laser Cutting Machine 1000 W for Carbon Steel Sheet
Product Description
#detail_decorate_root .magic-0{border-bottom-width:2px;border-bottom-style:solid;border-bottom-color:#53647a;background-color:#c5ccde;margin-left:4px;margin-right:4px;padding-left:8px;padding-right:8px;color:#53647a;font-family:Roboto;font-size:24px;padding-top:8px;padding-bottom:4px}#detail_decorate_root .magic-1{width:750px;border-collapse:collapse}#detail_decorate_root .magic-2{min-height:18px;padding:5px 10px;overflow:hidden;width:166px;min-height:18px;box-sizing:content-box}#detail_decorate_root .magic-3{min-height:18px;padding:5px 10px;overflow:hidden;width:536px;min-height:18px;box-sizing:content-box}#detail_decorate_root .magic-4{min-height:18px;padding:5px 10px;width:166px;box-sizing:content-box}#detail_decorate_root .magic-5{min-height:18px;padding:5px 10px;width:536px;box-sizing:content-box}#detail_decorate_root .magic-6{width:750px}#detail_decorate_root .magic-7{overflow:hidden;width:750px;height:400px;margin-top:0;margin-bottom:0;margin-left:0;margin-right:0}#detail_decorate_root .magic-8{margin-top:0;margin-left:0;width:750px;height:autopx}#detail_decorate_root .magic-9{overflow:hidden;width:750px;height:485.9437751004016px;margin-top:0;margin-bottom:0;margin-left:0;margin-right:0}#detail_decorate_root .magic-10{margin-top:0;margin-left:0;width:750px;height:485.9437751004016px}#detail_decorate_root .magic-11{overflow:hidden;width:750px;height:453.55361596009976px;margin-top:0;margin-bottom:0;margin-left:0;margin-right:0}#detail_decorate_root .magic-12{margin-top:0;margin-left:0;width:750.0000000000001px;height:453.55361596009976px}#detail_decorate_root .magic-13{vertical-align:top}#detail_decorate_root .magic-14{vertical-align:top;display:block;padding-right:4px;box-sizing:border-box;padding-left:4px}#detail_decorate_root .magic-15{vertical-align:top;padding-bottom:4px;box-sizing:border-box;padding-top:4px}#detail_decorate_root .magic-16{padding:0;margin:0;white-space:pre-wrap;font-size:14px}#detail_decorate_root .magic-17{box-sizing:border-box;margin:0;padding:4px 0;border:0;font-style:normal;font-variant-ligatures:normal;font-variant-caps:normal;font-variant-numeric:inherit;font-variant-east-asian:inherit;font-weight:400;font-stretch:inherit;line-height:inherit;font-family:Roboto;vertical-align:top;color:#333;letter-spacing:normal;orphans:2;text-align:start;text-indent:0;text-transform:none;white-space:normal;widows:2;word-spacing:0;-webkit-text-stroke-width:0;background-color:#fff;text-decoration-style:initial;text-decoration-color:initial}#detail_decorate_root .magic-18{box-sizing:content-box;margin:0;padding:0;border:0;font-style:inherit;font-variant:inherit;font-weight:bold;font-stretch:inherit;line-height:20px;font-family:inherit;vertical-align:baseline;color:#333}#detail_decorate_root .magic-19{box-sizing:content-box}#detail_decorate_root .magic-20{box-sizing:border-box;margin:0;padding:4px 0;border:0;font-style:normal;font-variant-ligatures:normal;font-variant-caps:normal;font-variant-numeric:inherit;font-variant-east-asian:inherit;font-weight:400;font-stretch:inherit;font-size:14px;line-height:inherit;font-family:Roboto;vertical-align:top;color:#333;letter-spacing:normal;orphans:2;text-align:start;text-indent:0;text-transform:none;white-space:normal;widows:2;word-spacing:0;-webkit-text-stroke-width:0;background-color:#fff;text-decoration-style:initial;text-decoration-color:initial}#detail_decorate_root .magic-21{box-sizing:content-box;margin:0;padding:0;border:0;font:inherit;vertical-align:baseline}#detail_decorate_root .magic-22{box-sizing:content-box;font-weight:700}#detail_decorate_root .magic-23{overflow:hidden;width:750px;height:606.563px;margin-top:0;margin-bottom:0;margin-left:0;margin-right:0}#detail_decorate_root .magic-24{margin-top:0;margin-left:0;width:750px;height:606.563px}#detail_decorate_root .magic-25{overflow:hidden;width:750px;height:430.161px;margin-top:0;margin-bottom:0;margin-left:0;margin-right:0}#detail_decorate_root .magic-26{margin-top:0;margin-left:0;width:750px;height:430.161px}#detail_decorate_root .magic-27{margin:0;padding:0}#detail_decorate_root .magic-28{overflow:hidden;width:750px;height:381.556px;margin-top:0;margin-bottom:0;margin-left:0;margin-right:0}#detail_decorate_root .magic-29{margin-top:0;margin-left:0;width:750px;height:381.556px}#detail_decorate_root .magic-30{box-sizing:content-box;margin:0;padding:0;border:0;font-style:normal;font-variant-ligatures:normal;font-variant-caps:normal;font-variant-numeric:inherit;font-variant-east-asian:inherit;font-weight:400;font-stretch:inherit;font-size:14px;line-height:inherit;font-family:Roboto;vertical-align:baseline;color:#333;letter-spacing:normal;orphans:2;text-align:start;text-indent:0;text-transform:none;white-space:normal;widows:2;word-spacing:0;-webkit-text-stroke-width:0;background-color:#fff;text-decoration-style:initial;text-decoration-color:initial}#detail_decorate_root .magic-31{color:#333;font-family:Roboto;font-size:medium;font-style:normal;font-variant-ligatures:normal;font-variant-caps:normal;font-weight:400;letter-spacing:normal;orphans:2;text-align:start;text-indent:0;text-transform:none;white-space:normal;widows:2;word-spacing:0;-webkit-text-stroke-width:0;background-color:#fff;text-decoration-style:initial;text-decoration-color:initial;display:inline !important;float:none}#detail_decorate_root .magic-32{box-sizing:content-box;margin:0;padding:0;border:0;font-style:normal;font-variant-ligatures:normal;font-variant-caps:normal;font-variant-numeric:inherit;font-variant-east-asian:inherit;font-stretch:inherit;font-size:14px;line-height:inherit;font-family:Roboto;vertical-align:baseline;color:#333;letter-spacing:normal;orphans:2;text-align:start;text-indent:0;text-transform:none;white-space:normal;widows:2;word-spacing:0;-webkit-text-stroke-width:0;background-color:#fff;text-decoration-style:initial;text-decoration-color:initial}#detail_decorate_root .magic-33{font-weight:700;box-sizing:content-box}#detail_decorate_root .magic-34{font-weight:400}#detail_decorate_root .magic-35{font-size:medium} Product Description
| | |
| --- | --- |
| Product Name | |
| Laser Power  | Raycus  |
| Laser Head  | Raytools |
| Motor and Drivers | Japan Panosonic |
| Laser power | 1000W |
| Working Area | 3000*1500mm |
| Control system | Cypcut FSCUT controller |
| Max. running speed | 40m/min |
| Guide rail  | Taiwan Hiwin Linear rail guide |
| Electric Parts  | France Schneider |
| Pneumetic  Parts | Taiwan Airtec |
| Reducer  | Japan Shimpo  |
| Bed Weight  | 3500kg with special heat treatment (erosion-proof) |
Products Show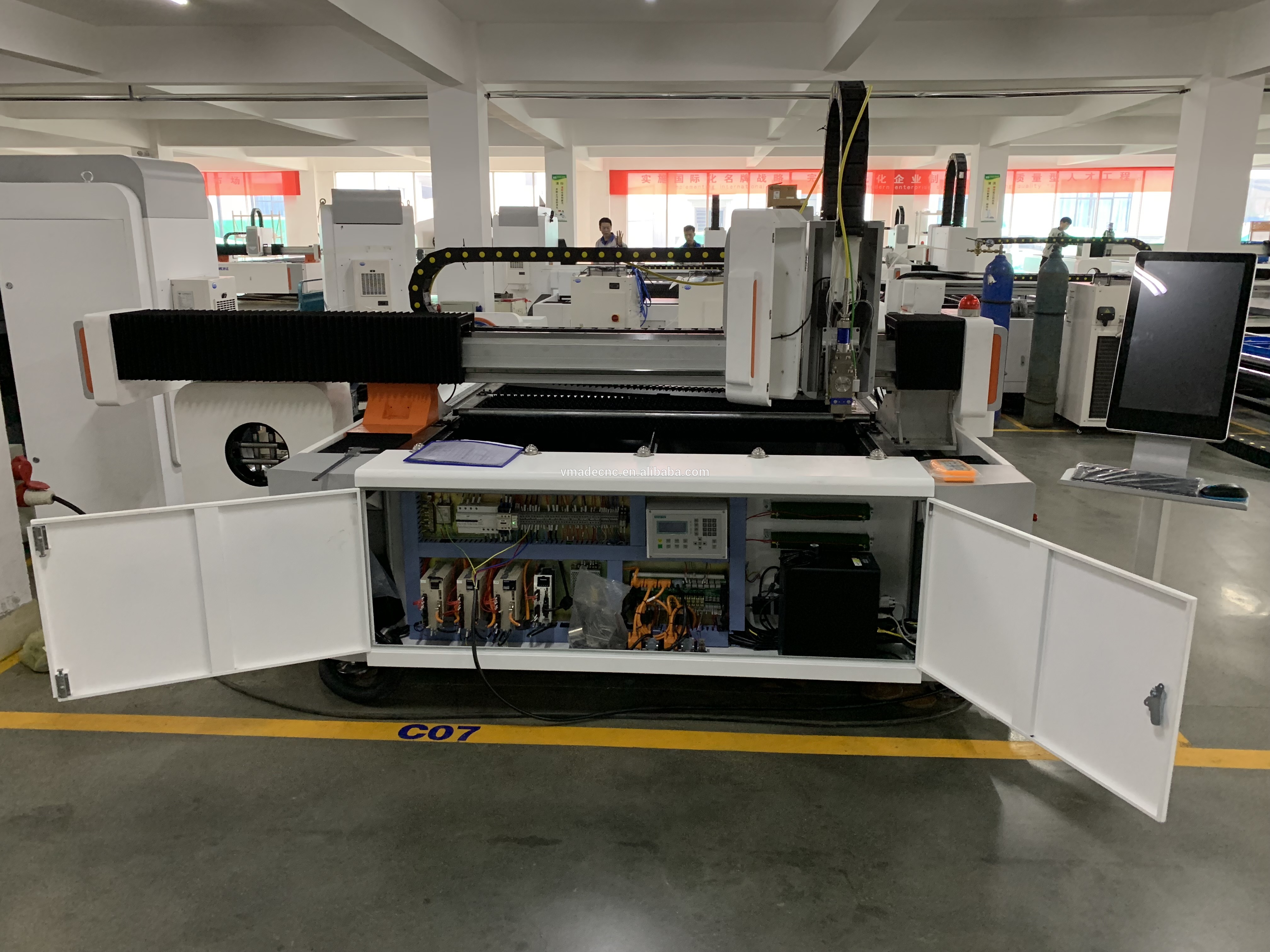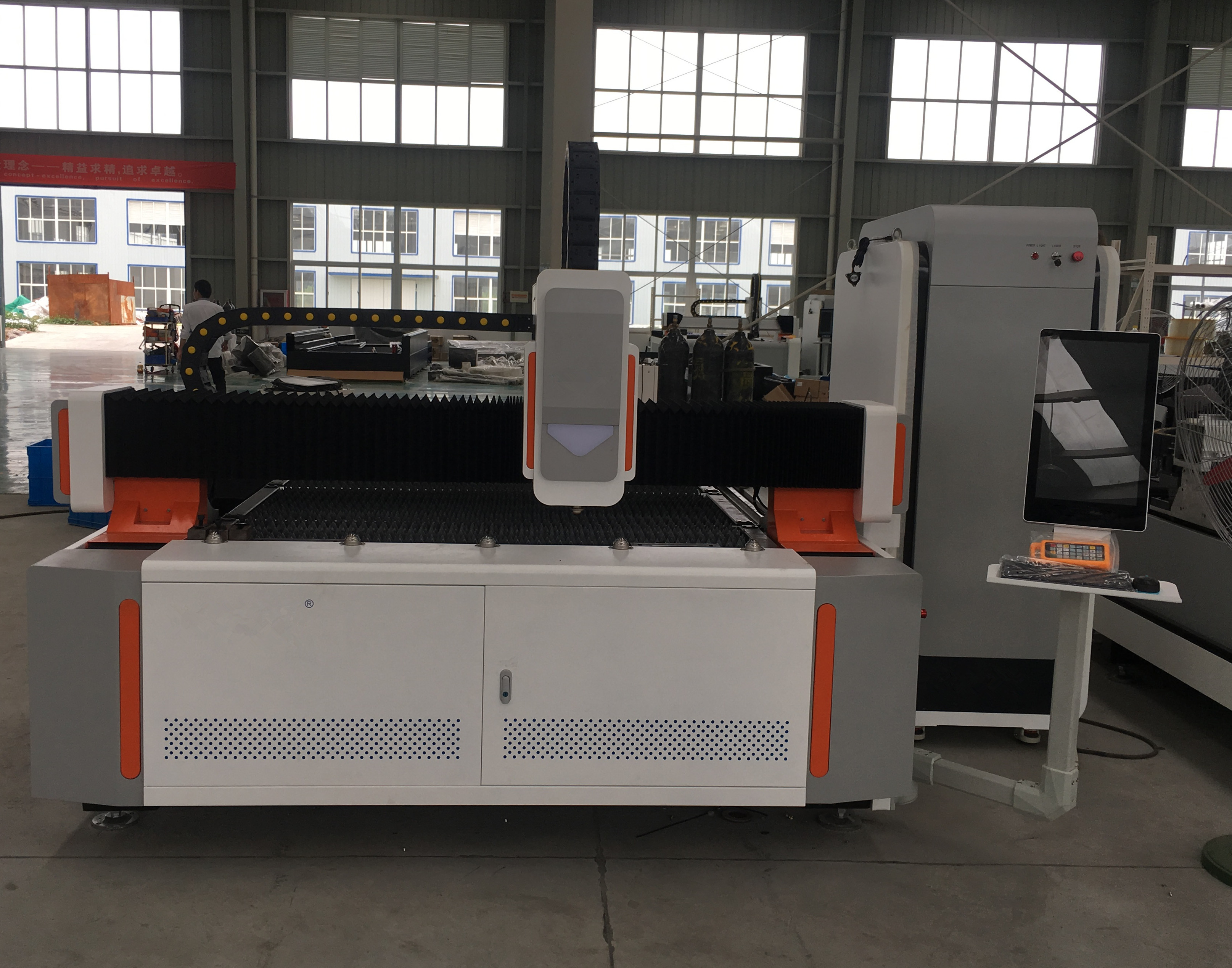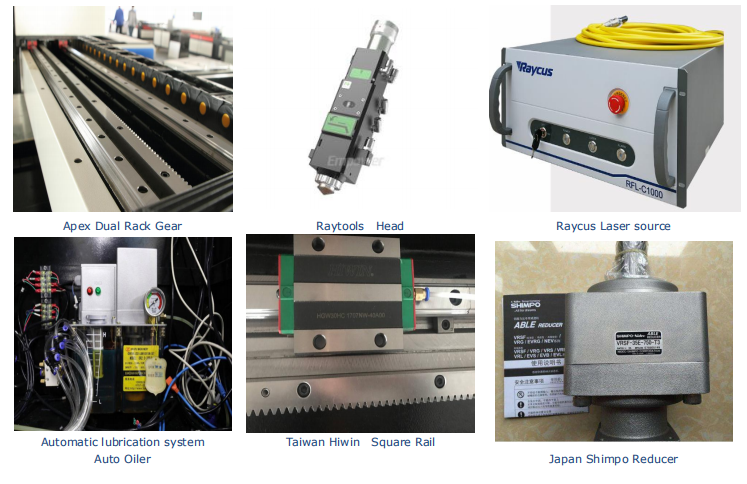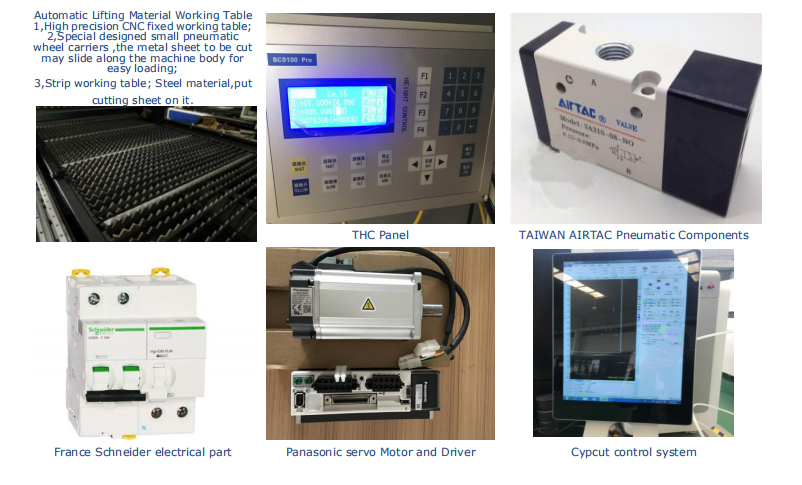 Our Service Pre-sale Service: * Inquiry and consultance support. 
* Sample testing support. 
* View our Factory. Aftersales Service: * Free training how to instal the machine, training how to use the machine in our factory.  * We provide for food and accommodation.
* Engineers available to serve technical help overseas.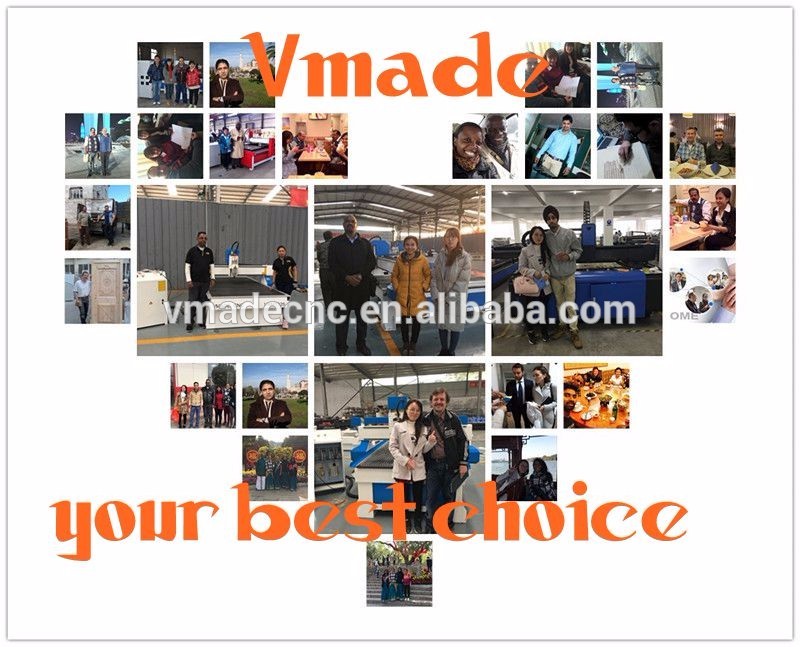 Our Certifications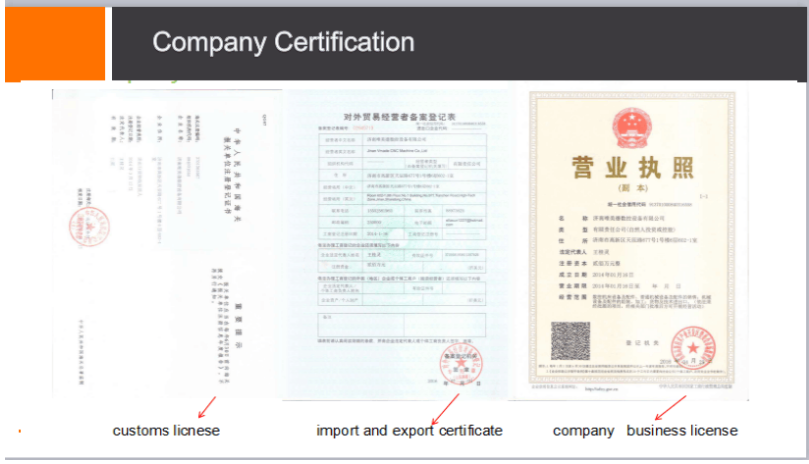 Packing & Delivery Packing Details  : WOODEN BOX /20ft GP Delivery Details : 3-30 days after order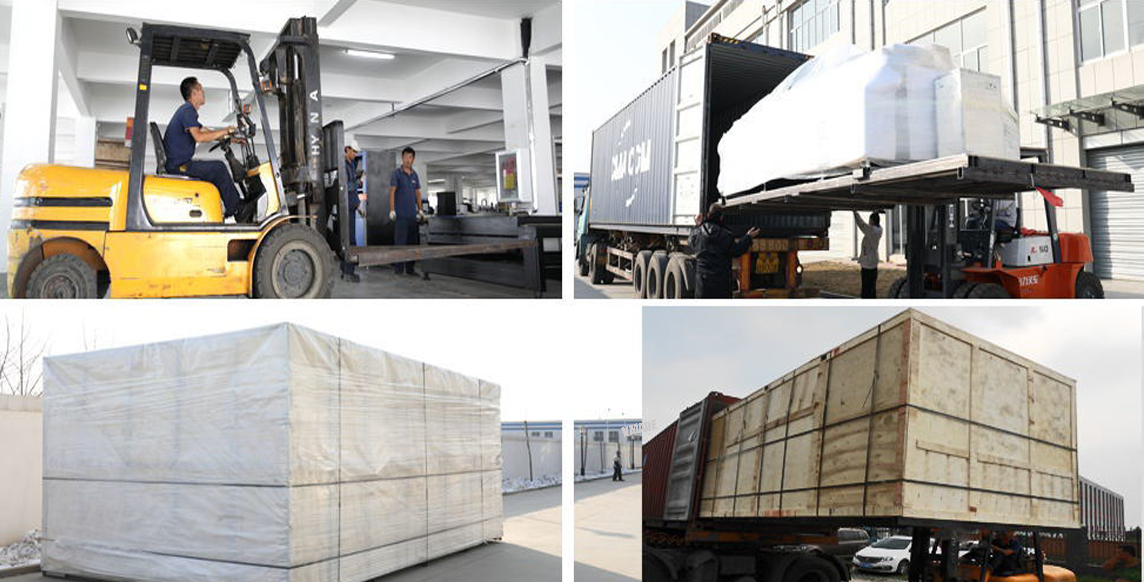 FAQ 1 -Does This Machine Pass CE Certificates?   A:  -Yes, this machine passed European CE certificate and meet Safety Standard. 2 -How Long Time About Machine Warranty?
  A:  -Three years. 3 -Do You Have Agent Or Distributor In Our Country? 
A: There are so many end-users in your country, and just we are looking for agent in your country, do you have any interest?  4 -Could You Ship The Machine To Our Address?
A:   -Usually how to ship the machine, by sea, by air, by land or even by international express are considered, we will give you the best choice according to your adress and model, even budget. 5 -Before sending inquiry on our fiber laser, it is better for you to provide me the following information
1)Your metal or non-metal material size. Because in our factory, we have different models according to working area.
2)Your material Metal/Acrylic/plywood/MDF? 3)You want to engrave or cut?
Contact us if you need more details on Fiber Laser Metal Cutting. We are ready to answer your questions on packaging, logistics, certification or any other aspects about Fiber Laser Cutting Machine、1000 W for Carbon Steel Sheet. If these products fail to match your need, please contact us and we would like to provide relevant information.
Product Categories : Laser Metal Cutting Machine